Prior to COVID-19, Dave and I tried to have a date night outside of the house at least once a week. It was a nice way to break up our schedule and take some time to decompress by going to a favorite restaurant, hitting up a movie, shopping, or playing a few rounds of billiards.
When restaurant dine-in service was shut down, and even now with limited capacity, we adapted by doing at least one night of take-out a week from some of our favorite places that were still open as well as having "car picnics" or "tailgate picnics" in parking lots or at parks. We even ate Indian food (rice and all) once or twice in the truck, which was kind of fun. :D
Otherwise, we've made it a point to sit outside on our patio more for dinner during the week and for lunch on the weekends, making good use of the grill - in the summer to keep the house cooler on some of the hotter days that we've had but also in the fall and winter months, too, just for a change of pace.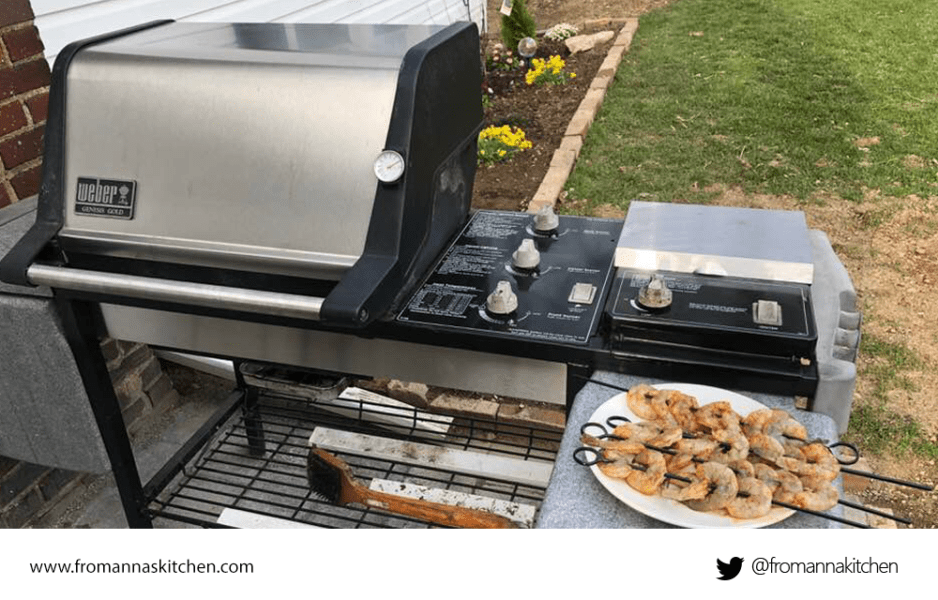 We call our patio the patino since it was large enough just for the grill or our outdoor garbage cans when we first moved in. One of our first "real" home projects we did together, two years ago this April, was to expand it to about 8'x8'.
It's still on the smaller side, but large enough to now accommodate a bistro table and chairs along with the grill. Four chairs can fit, but it's roomier if we move the grill off to the grass if we have company. One day, we hope to add a walkway of bricks as well as a larger front patio to connect the two together
But it's very enjoyable to sit outside with a cup of coffee to start the day or a glass of wine to end the day.